What Is An Idaho Jumbo Mortgage Loan?
Idaho homes come in all different shapes and sizes. A Jumbo Loan might be necessary if you are financing a home that falls outside of the conforming loan limits. This all depends on the amount you need to borrow and the property location. A jumbo mortgage in Idaho is a home loan that exceeds Idaho conforming loan limits. Below is a breakdown of the conventional/conforming loan limits for Idaho broken down by counties.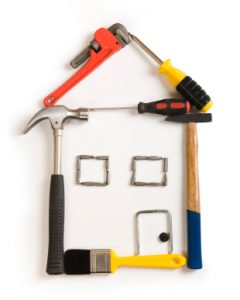 When you are looking at the loan limits below the loan amount is what matters, not the value of the property. For example, if you put $100,000 down payment on a home appraised at $550,000, your loan would be $450,000.* That is less than the Idaho conforming loan maximum amount.  In the scenario above a conforming loan would work just fine and a jumbo loan wouldn't be needed.
If you have any questions after looking over the loan limits below we would be more than happy to help you with any of your mortgage questions.
Conventional Loan Limits For Idaho Counties 2019
One-Unit is a single family home or condominium
Two-Unit is two separate living units (duplex)
Three-Unit three separate living units (triplex)
Four-Unit four separate living units (fourplex)
| | | | | |
| --- | --- | --- | --- | --- |
| County Name | One-Unit Limit | Two-Unit Limit | Three-Unit Limit | Four-Unit Limit |
| ADA | 484,350 | 620,200 | 749,650 | 931,600 |
| ADAMS | 484,350 | 620,200 | 749,650 | 931,600 |
| BANNOCK | 484,350 | 620,200 | 749,650 | 931,600 |
| BEAR LAKE | 484,350 | 620,200 | 749,650 | 931,600 |
| BENEWAH | 484,350 | 620,200 | 749,650 | 931,600 |
| BINGHAM | 484,350 | 620,200 | 749,650 | 931,600 |
| BLAINE | 625,500 | 800,775 | 967,950 | 1,202,925 |
| BOISE | 484,350 | 620,200 | 749,650 | 931,600 |
| BONNER | 484,350 | 620,200 | 749,650 | 931,600 |
| BONNEVILLE | 484,350 | 620,200 | 749,650 | 931,600 |
| BOUNDARY | 484,350 | 620,200 | 749,650 | 931,600 |
| BUTTE | 484,350 | 620,200 | 749,650 | 931,600 |
| CAMAS | 625,500 | 800,775 | 967,950 | 1,202,925 |
| CANYON | 484,350 | 620,200 | 749,650 | 931,600 |
| CARIBOU | 484,350 | 620,200 | 749,650 | 931,600 |
| CASSIA | 484,350 | 620,200 | 749,650 | 931,600 |
| CLARK | 484,350 | 620,200 | 749,650 | 931,600 |
| CLEARWATER | 484,350 | 620,200 | 749,650 | 931,600 |
| CUSTER | 484,350 | 620,200 | 749,650 | 931,600 |
| ELMORE | 484,350 | 620,200 | 749,650 | 931,600 |
| FRANKLIN | 484,350 | 620,200 | 749,650 | 931,600 |
| FREMONT | 484,350 | 620,200 | 749,650 | 931,600 |
| GEM | 484,350 | 620,200 | 749,650 | 931,600 |
| GOODING | 484,350 | 620,200 | 749,650 | 931,600 |
| IDAHO | 484,350 | 620,200 | 749,650 | 931,600 |
| JEFFERSON | 484,350 | 620,200 | 749,650 | 931,600 |
| JEROME | 484,350 | 620,200 | 749,650 | 931,600 |
| KOOTENAI | 484,350 | 620,200 | 749,650 | 931,600 |
| LATAH | 484,350 | 620,200 | 749,650 | 931,600 |
| LEMHI | 484,350 | 620,200 | 749,650 | 931,600 |
| LEWIS | 484,350 | 620,200 | 749,650 | 931,600 |
| LINCOLN | 625,500 | 800,775 | 967,950 | 1,202,925 |
| MADISON | 484,350 | 620,200 | 749,650 | 931,600 |
| MINIDOKA | 484,350 | 620,200 | 749,650 | 931,600 |
| NEZ PERCE | 484,350 | 620,200 | 749,650 | 931,600 |
| ONEIDA | 484,350 | 620,200 | 749,650 | 931,600 |
| OWYHEE | 484,350 | 620,200 | 749,650 | 931,600 |
| PAYETTE | 484,350 | 620,200 | 749,650 | 931,600 |
| POWER | 484,350 | 620,200 | 749,650 | 931,600 |
| SHOSHONE | 484,350 | 620,200 | 749,650 | 931,600 |
| TETON | 726,525 | 930,300 | 1,124,475 | 1,397,400 |
| TWIN FALLS | 484,350 | 620,200 | 749,650 | 931,600 |
| VALLEY | 484,350 | 620,200 | 749,650 | 931,600 |
| WASHINGTON | 484,350 | 620,200 | 749,650 | 931,600 |
*Please visit our Disclosures page for more details for all loan types